The future of communication training is here
Do you need help overcoming public speaking anxiety?
Do you want to communicate more effectively?

Ovation was developed to help you build your skills and confidence by providing real-time training tools and feedback as you speak to a realistic, simulated audience.
Who is Ovation for?
Learning institutions committed to graduating students with superior communication skills.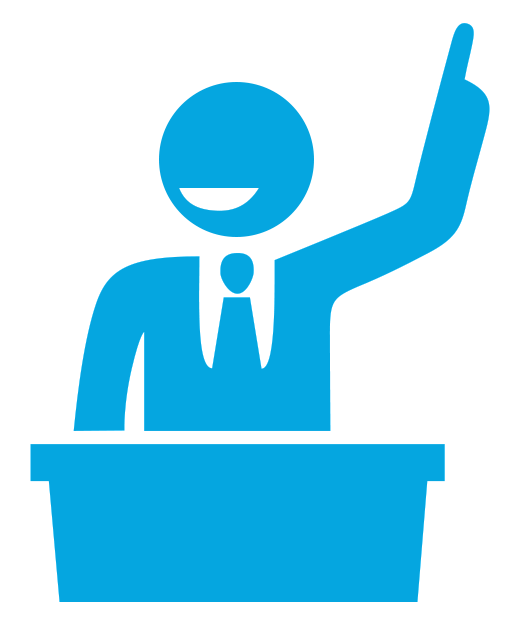 Companies seeking a competitive advantage by developing more effective salespeople and inspirational leaders.
Anyone who has something to say.
Practice an upcoming speech, or work on your general presentation skills
Import your own text and slides, choose from dozens of speech tools, and adjust your audience's attire and behavior.
Learn to improvise while responding to prompts and answering questions
Ovation provides hundreds of prompts, with categories including interview and leadership, or you can add your own.
Start or join a multiplayer session
Rehearse with a colleague, or get advice from a coach or friend.
As real as virtual gets
Choose a venue and deliver your speech to virtual audience members — real people scanned into 3D models who smile, clap, and get distracted by their phones.
Deliver your speech, then play it back
Ovation records your speeches in 3D, enabling you to watch your performance from every angle and identify areas for improvement.
Get real-time feedback as you deliver your speech
Effective training tools guide your improvement and ensure you are always on the right track.

See Ovation's training in action.
Ovation's Training Tools
Gaze
Audience Section Staring
Voice
Filler Words
Speaking Rate
Pauses
Monotone
Hands
Hand Movement
Mic Distance
Filler Words
You will receive warning notifications each time you say a filler word (um, like, so).
Track your improvement
Ovation captures key analytics throughout your speech and produces grades for your review.

You're able to identify areas for improvement and focus on them in subsequent practice sessions.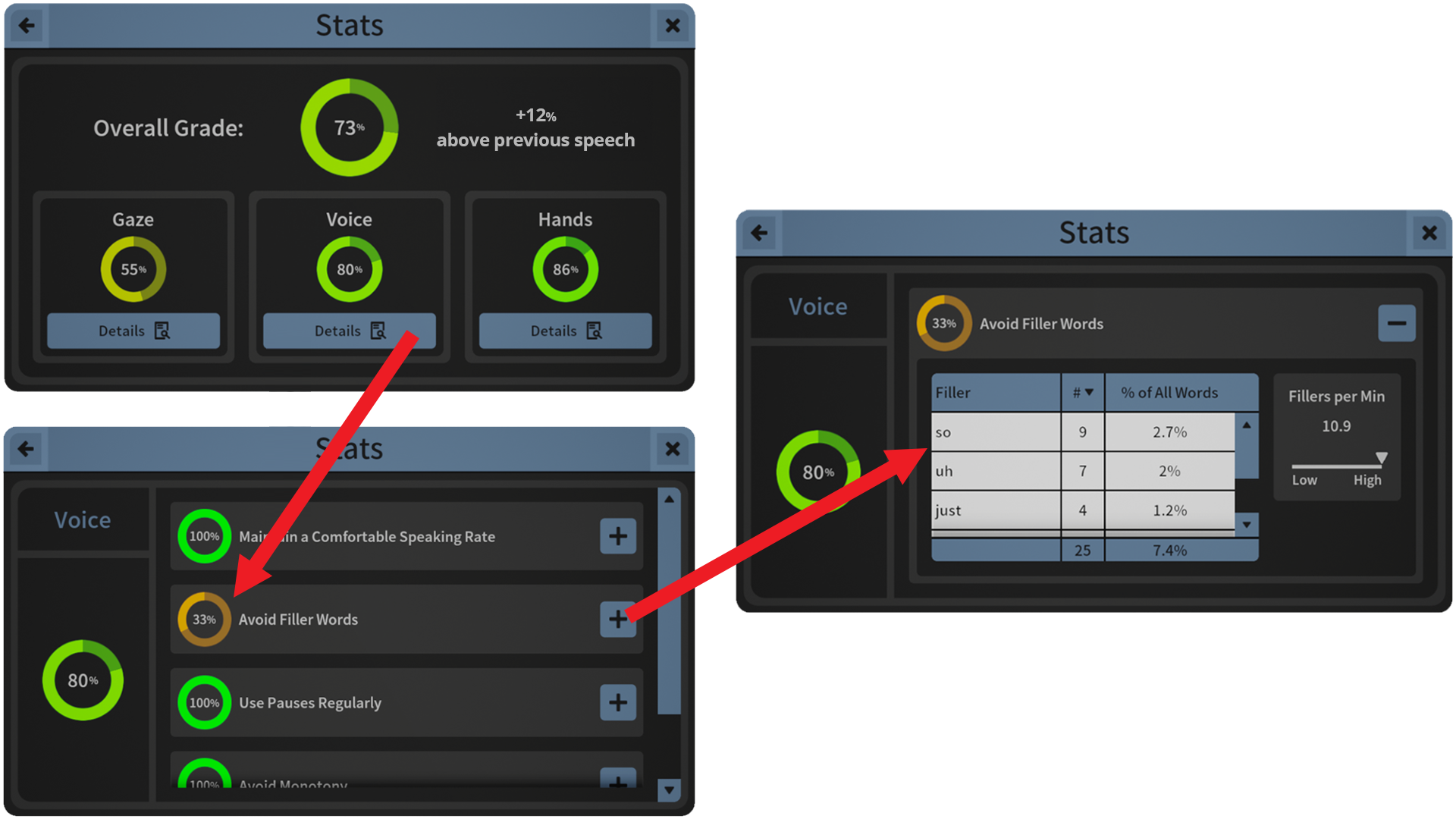 Designed for wireless VR
Ovation is compatible with Meta Quest 2, Quest 3, and Quest Pro headsets.

If you already own a compatible headset, visit Ovation's Meta App Store page while signed into your Meta account to add Ovation to your App Library.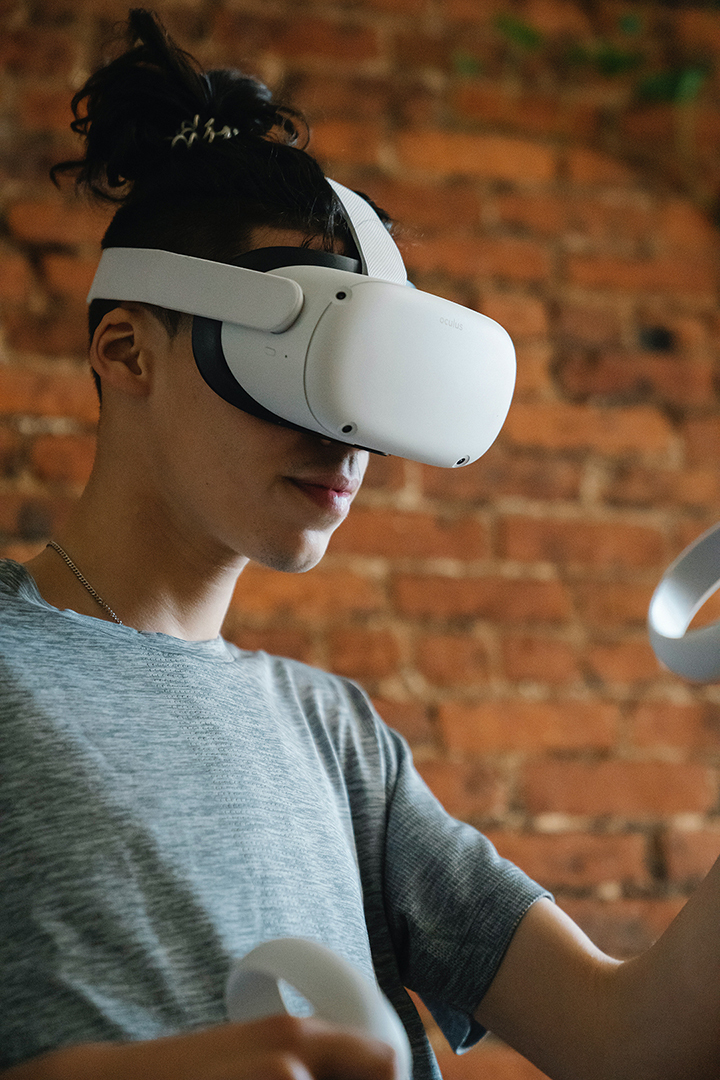 No VR headset? No problem!
Many of Ovation's best features are available on your computer. You can even join a multiplayer session with a mixture of VR and computer users.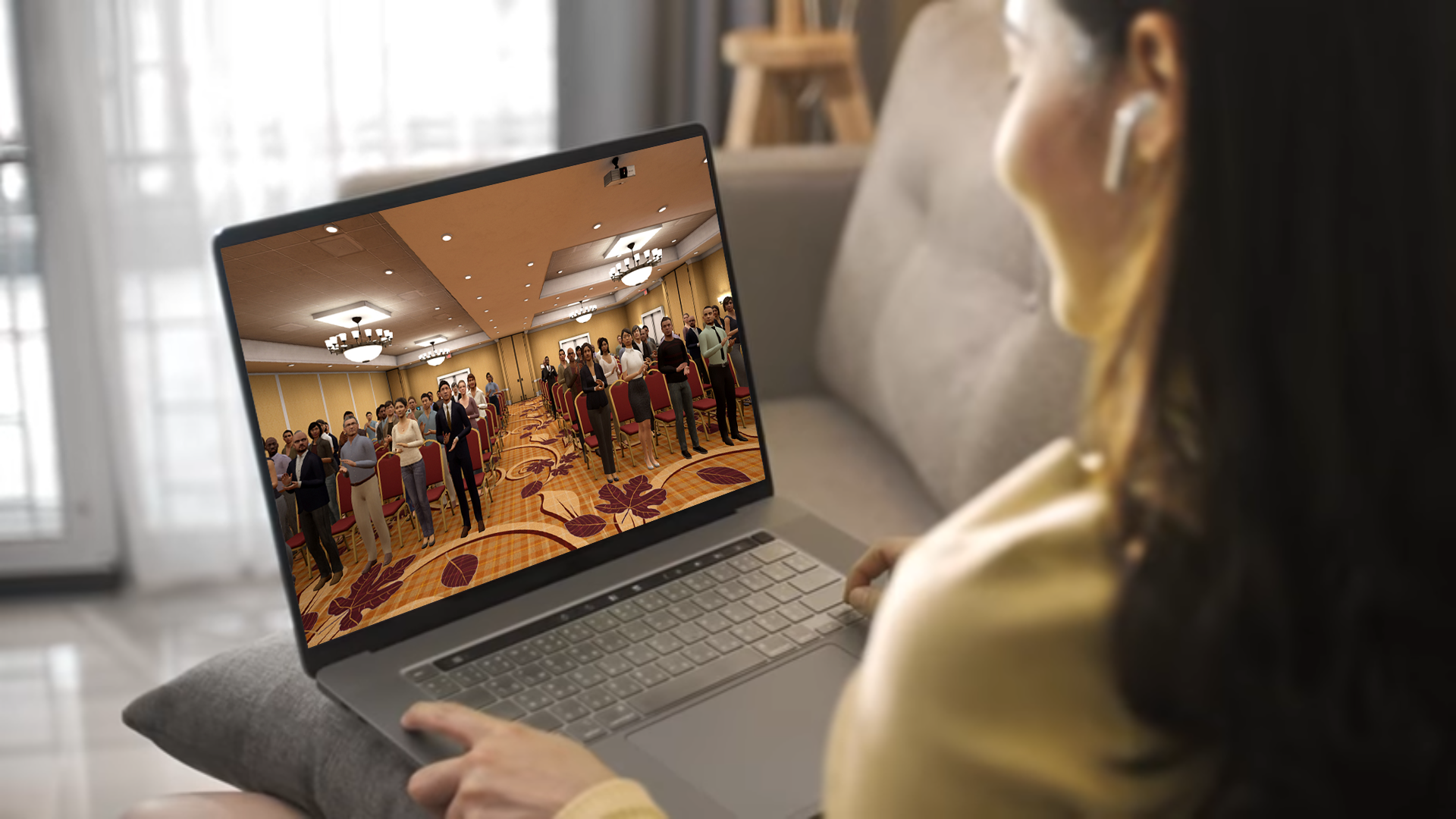 Sign up to receive the latest news from Ovation, including software updates, tips, events, and more.